Prilling plant
Our development of a dust-free product in a free-flowing form redefined the market for solid sodium hydroxide.
The special materials and processes involved in prilling plants are well worth the comparatively high initial investment costs. The advantage lies mainly in the fact that prills can be stored, saving considerable man-power expenditures at the bagging station. These tiny pearls can be accurately metered to the nearest milligram, stored in silos and filled in bags or containers and have no tendency to form lumps or create dust.
Caustic soda prills are universally applicable, but of particular interest when caustic soda must be mixed with other granular materials, for example in the manufacture of detergents and cleansers.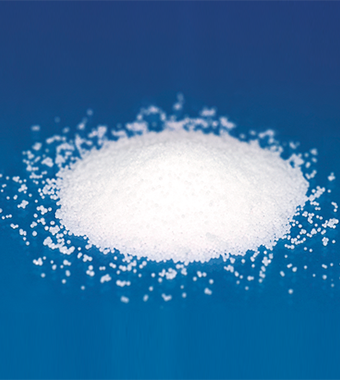 KEY FEATURES
Production of dust-free and free-flowing product


Capacity: 150 tpd up to 500 tpd (NaOH 100%)


Macro- or micro-prilling technology


Use of fully automatic bagging system for the product handling