Revamping
Even plants "built to last" need to be critically examined from time to time because markets and production processes are continuously evolving. In order to meet those changes, revamps, modernisation, upgrades, modifications or relocation of production facilities may be required to meet your new objectives with existing assets.
Choosing to revamp, upgrade an existing facility to expand production capacity, improve lifetime and plant availability, reduce energy consumption , meet new regulations to observe the latest environmental standards and improve safety can be a more cost-efficient solution for many facilities.
We are committed to offering and delivering such services to our customers. Our revamping team helps you out of technical progress; their range of services varies from feasibility studies, basic and detailed engineering for the supply of individual components as far as the entire plant package including plant relocation. Bertrams has the  experience and expertise to help our customers to meet new goals while maximising ROI, providing the right solutions to revamp or upgrade a wide range of plants and facilities.
If you decide to take improvement measures, we are ready to support you in order to achieve the best possible result. Just get in touch with our Revamping department .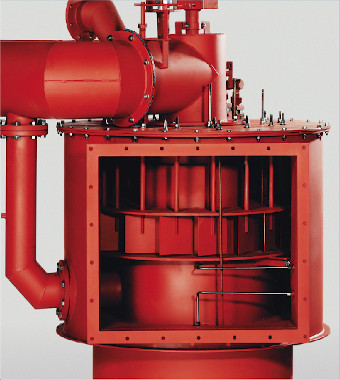 KEY FEATURES
Proven expertise in plant evaluation


Competent advice on possible plant upgrades


Sustainable savings in energy and operation costs


Compliance with environmental requirements


Increase in service life