Customer Service
Our staff of specialists is ready to support you during the installation and commissioning of your plant. By working together in synergy with our customers, we guarantee the smooth progress of project implementations and plant operations, ensuring the outstanding quality which has characterised Bertrams plants since years.
The necessity for our customers to maintain plant performance and personnel training over decades is  well-known and a priority for us. Our service team is pleased to provide regular inspections where maintenance activities can be defined as well as operations optimised, with the aim of minimising failures, plant shutdowns and defective operations.
A team of experienced and skilled specialists is just a phone-call away; wherever you are located, we will be able to provide you with our exceptional service.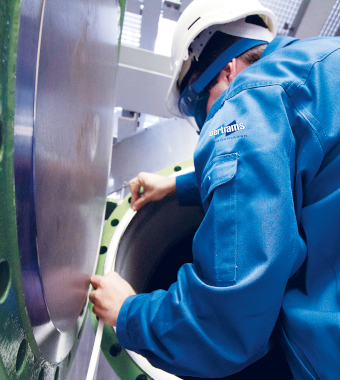 Our service portfolio
Installation and commissioning service


Plant inspection


Technical helpline


Training & Qualification


Overhaul