Site assistance
Bertrams plants are characterized by their long lifetimes and known reliability.
However, if a technical problem do occur and remain unsolved by our technical helpline, our experienced service engineers are available for assistance on-site wherever you are. They support you on technical issues, make a diagnosis and give qualified instructions and advice. They determine and supervise the corrective actions needed to solve the problems and monitor the repairs with all supported documentation. In addition, they will provide valuable recommendations to your operations team.
Thanks to their extensive experience, Bertrams also provides site assistance, value and performance analysis for selected third-party plants.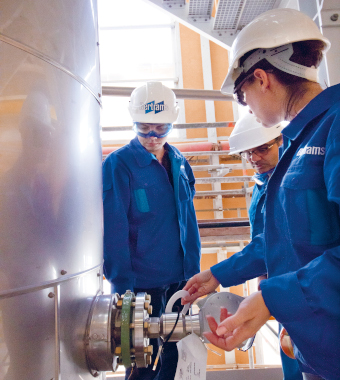 YOUR BENEFITS
Fault diagnosis and acceptance test


Qualified instruction, advice and monitoring of repairs


Adjustment of process parameters


On-the-job training for operators


Fastest way for problem solving and troubleshooting