Sulphuric acid concentration
Sulphuric acid is used in many processes as a dehydrating agent to remove water from other liquids or gases. The spent acid is then diluted with water and must be concentrated before being re-used in the process. Application examples are chlorine drying, production of secondary butyl alcohol (2-butanol), nitration processes (e.g. explosives and propellants), and production of aramid fibres or solvents.
Bertrams offers highly efficient sulphuric acid concentration systems for various capacities and concentration rates, which can be associated with purification treatment to remove organic impurities. A single or multiple stage concentration system combining a steam or electrical concentrator can be used. The tailor-made plants satisfy special requirements by combining the most modern technology with well-proven materials. Bertrams, as a  specialist for highly corrosive media under high temperatures, has expertise in such materials and will always choose the best material, so optimising both the lifetime of the plant and the investment costs.
By using Bertrams' sulphuric acid concentration technology, a recovery rate of nearly 100 % of the used acid can be reached and valuable fresh acid can be saved. Aside from the effect of saving raw materials, expensive waste is also eliminated. These factors will finance the installation and operation of the plant over time.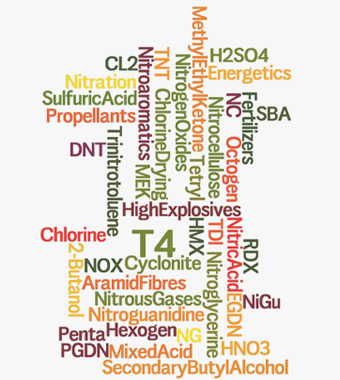 KEY FEATURES
For H2SO4 concentration up to 96/97% wt


Capacity 1 to 1000 tpd (100 %)


High recovery yield > 99.7 %


High energy efficiency through heat recovery