Stabilization of spent acids
Spent acids from chemical processes such as explosives manufacturing carry impurities from the main process. These impurities are mainly of organic nature and consist of products and intermediates of the chemical reaction (e.g. nitration) for which the acids have been used. To prevent violent reactions and to ensure a trouble-free concentration process and a high purity, the acids often require pre-treatment to extract or destroy the impurities and to stabilize the acids.
Bertrams offers various technology solutions to decompose organics through temperature and chemical reactions and to strip out and separate low boiling organics. Our processes can handle spent acids from various applications and provide comprehensive plant solutions to all fields of the chemical industry. In the field of nitration in particular many impurities are unstable, such as nitroglycerine or RDX, and require special attention to ensure a safe and stable process.
We design small-scale plants, in which only a few hundred kilograms of acid per hour are recovered, up to large units.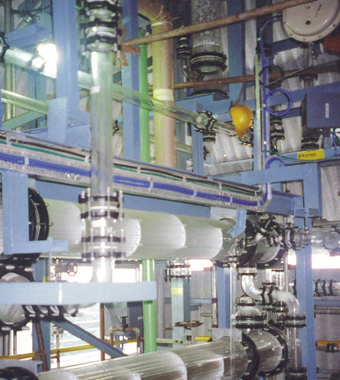 KEY FEATURES
For sensitive spent acids from various chemical processes


High purity and stability of recovered acids


Ensure possible safe handling after stabilization treatment